In our opinion the Gongqing forest park is still the best park in Shanghai! For its trees, its groves, verdant forests and pretty lakes. Though there are the usual hordes, it's big enough that you can find a shady spot to yourself. You can do what you want on the grass, though there are designated kite-flying areas, and there are barbecue pits (from 60RMB/four people up to 150RMB/ten people for two hours) with a shop for supplies.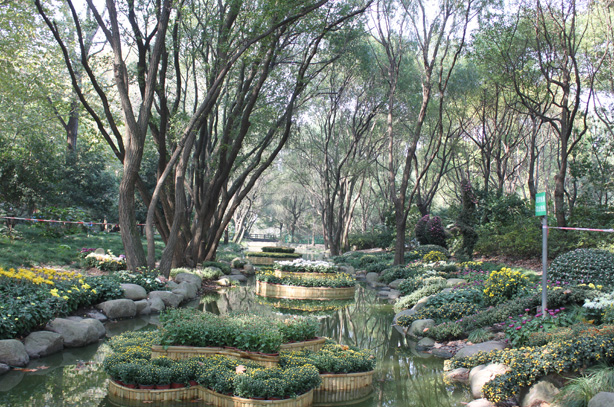 This is the best park in Shanghai
The park boasts too many activities to mention, from a loop-the-loop roller coaster (20RMB) and other classic rides (log flumes, pirate ships, etc) to airgun rifle shooting (10RMB/five bullets), rock climbing (20RMB), paintball (20RMB/five bullets), go karting (15RMB/lap) and a fun electronic toboggan ride (20RMB). They've added more activities including horseback riding (30RMB/person), rowing boat (40RMB/hr), cable sliding (60RMB for two), football field (200RMB/hr for 15 people; 400RMB/hr for 23 people) and fishing for free.
If you can't bring yourself to leave, you can stay the night in one of the cabins at the Hongsen Forest Park Hotel (Rooms from 280RMB. Cabins from 580RMB). Just remember to bring your passport and plenty of food. Also note that no dogs allowed in the park.
Check the video:
ParkSize 131 hectares – Entry 15RMB – Opening Hours: 6am-5pm
Website: http://www.shgqsl.com
Gongqing Forest Park 共青森林公园
2000 Jungong Lu 军工路2000号
Phone: 6574-0586
Do you think the Gongqing Forest Park is the best park in Shanghai ? Join the conversation and share your opinion !