Yoko Tsuno Lotus and Tesla
The title doesnt make sense, does it ?
Let me explain.
I am huge fan of Comics. I grew up with Donald Duck, Fix & Foxi, Asterix & Obelix and Lucky Luke. I love the Marsupilami , Spirou & Fantasio, Gaston and the adventures of Tintin.
In my 20´s I came across Yoko Tsuno and I really love those realistic drawings by Roger Leloup.
I am also a huge fan of Tesla. I like the idea of the all electric vehicle, the concept of the super chargers and possibly power packs for your home.
I don´t spend much time on Comics anymore though. I grew older, have a family, busy with work … the usual rat race.
Recently I was looking for some old family photos in my home and went through several cabinets and stumbled accross a Yoko Tsuno book. I instantly forgot all about the photos I was looking for, sat on the couch and re-read the Yoko Tsuno.
Yoko Tsuno Lotus and Tesla !

I made the connection when I saw the Lotus.
I tossed around some pictures, changed the license plate (get it ?) and the text … just for the fun of it.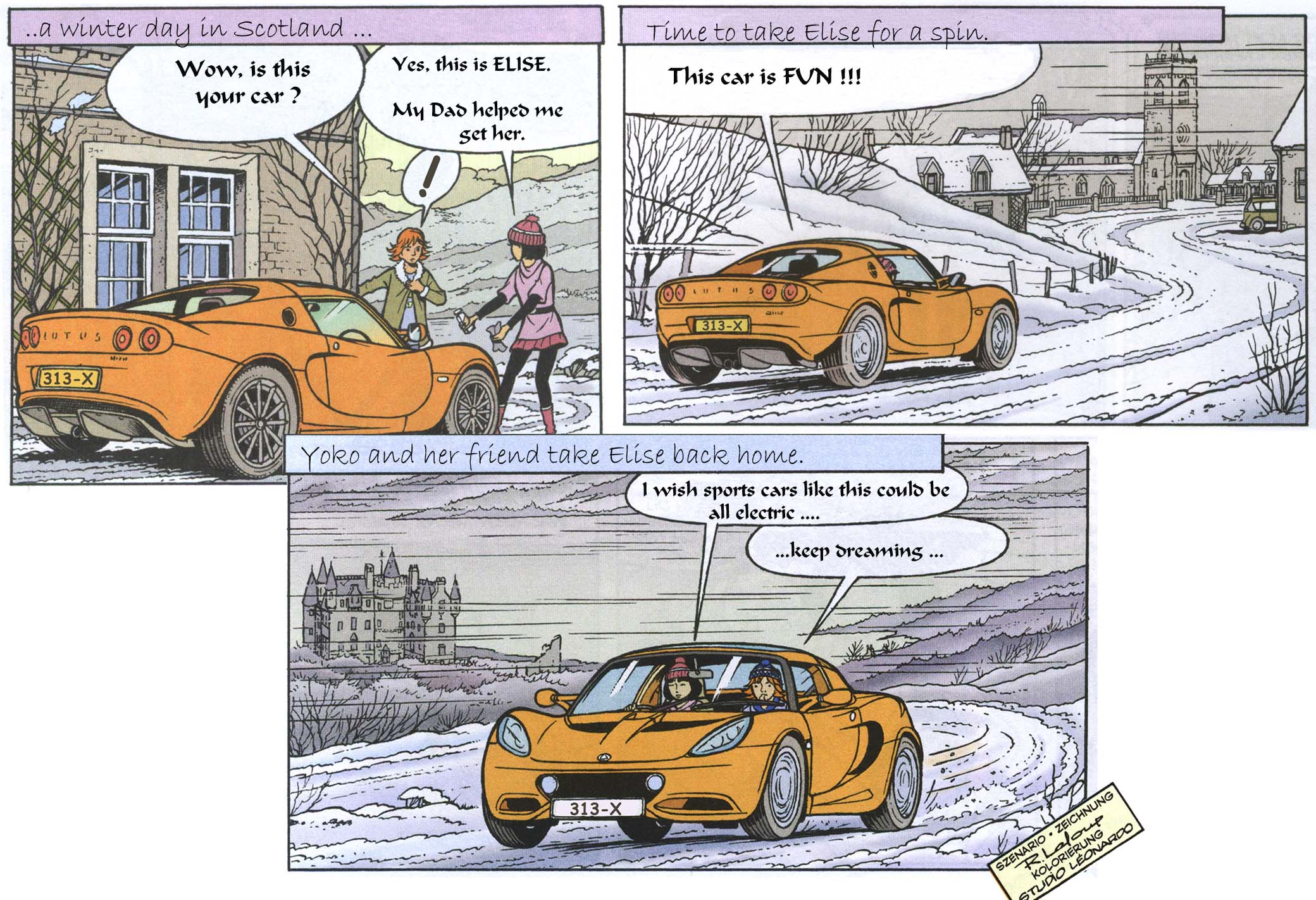 I dont know whether Roger Leloup likes electric vehicles. So please bear with me, if he doesnt. I just played with ideas for the fun of it.
Consider it a small personal homage to Roger Leloup, Elon Musk and Lotus.