Wu Wei Kung Fu in Shanghai
How did we find Wu Wei Kung Fu School in Shanghai ?
It was a coincidence – if you believe in coincidences …
An old friend from Germany called up one day. He told me, that his son, 20 years old and very engaged in Kung fu since he was 11 years old, decided to take a few months off, having just completing high school. He was planning to travel to China and live in a Kungfu school in China for several months.

At the end of his trip, his son would come to Shanghai for a few days and my friend asked me, whether I could take care of him. Sure thing !
We met my friend´s son in Shanghai and he told us that some of the best Gongfu teachers he knows opened a Kungfu School in Shanghai. He has trained with them and asked me whether I may want to have a look at it. Said, done.
My sons took a free lesson and were taken abraze.
Master Xing Ming and Master Cang Long are outstanding professionals. This is not the usual Expat trap with lots of big Ego talk "me, me, me" gloating allover the place. Xing Ming and Cang Long rest within themself. These are focused and innertly peaceful personalties. You literally feel their energy.
It was a great experience for my sons and totally different than the usual Shanghai expat traps. Trust me … we have seen a lot of expat oriented schools over the years, and most are just a honey trap.
We signed up our sons, they have been at it for several months and they love it!
Wu Wei Kung Fu in Shanghai is the REAL deal!
MEET THE TEACHERS of Wu Wei Kung Fu in Shanghai
Master Xing Ming
Master Cang Long
Masters Xing Ming and Cang Long have been training Gong Fu in Wstern China from
early years on. They have taught more then a 1000 students from all around the world.
Wu Wei Temple is a often visited attraction for foreigners all over the world interested in Gong Fu.
Chinese Martial Arts Classes in Shanghai
Masters Xing Ming and Cang Long teach classes both in English & Chinese
Wu Wei Kung Fu in Shanghai STUDIO ADDRESS
Wu Wei Kung Fu
Wu Wei Meditation and Martial Arts
3rd Floor, 620 Pujian Road, PuDong, SHANGHAI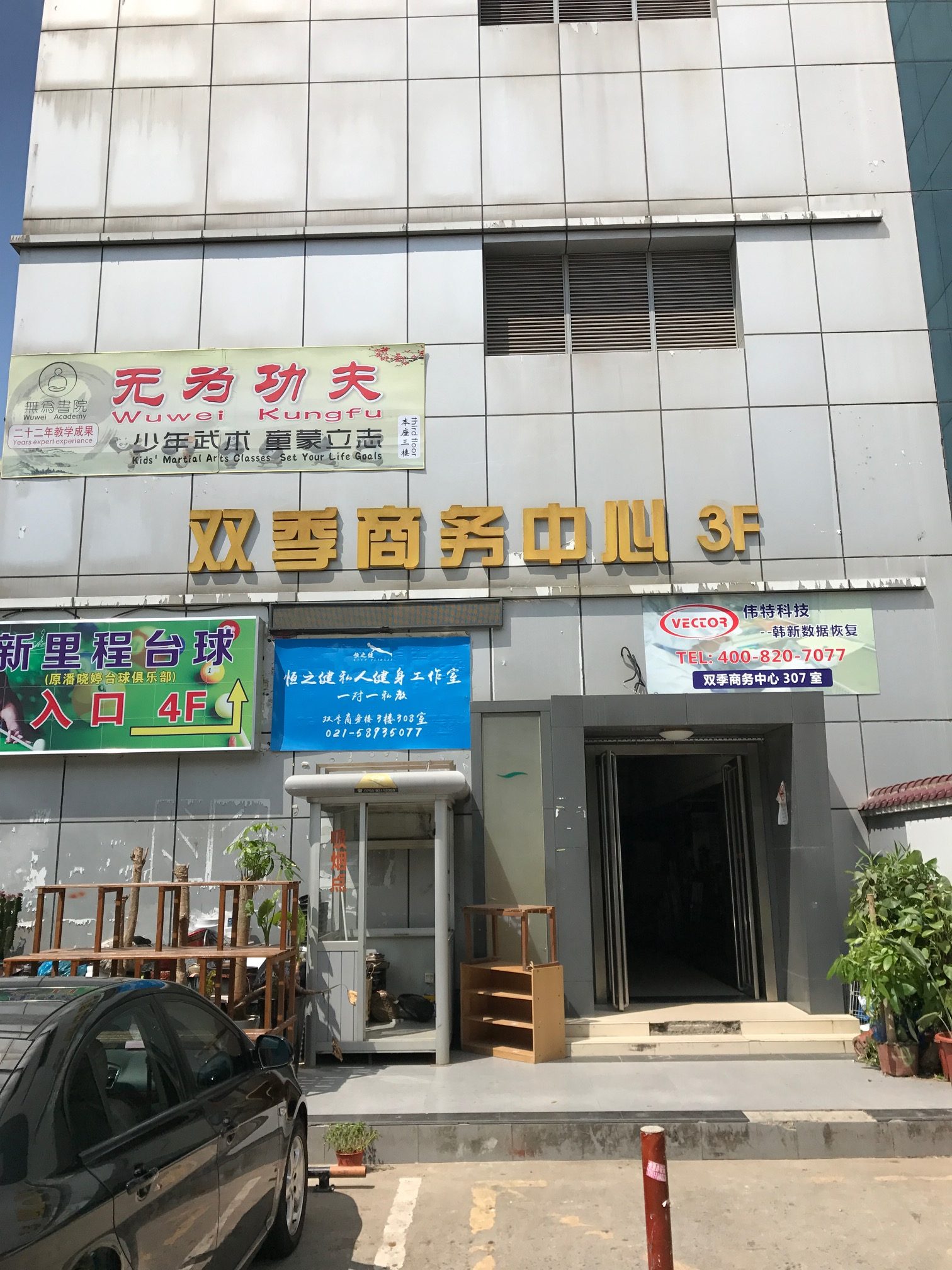 The Kong Fu Center is at the corner of PuJian Lu and Yanggao Lu so very easy to find.
The studio sits on top of a famous flower market in PuDong just next to a Lotus Center. It is conveniently located close to Nan Pu Bridge and also Yanggao Lu.
It takes us 12 minutes from BiYun area to go there by car. Parking spaces are available in large numbers.
If you are interested in real Kung Fu classes, either for yourself, or your children you should definetly visit Wu Wei Kung Fu in Shanghai and take a free trial lesson. I´am sure you will be positively surprised !